Amazon Easy
Amazon Global Selling
What is amazon global selling?
Amazon Global Selling is an e-Commerce exports program that helps you take your business from India to the global markets. With 150 million+ paid Prime members and over 300 million active customer accounts globally, you can leverage Amazon's global scale across the 17 international marketplaces in 200+ countries and territories.
why export with amazon?
Global reach
200+ Countries & territories for sellers to expand to and reach millions of shoppers
Revenuepotential
$ 2 Billion+ eCommerce exports sales on Amazon Global Selling, helping Indian entrepreneurs to export
Growing Community
150 Million Paid Amazon Prime members across the world
Grow Your Business Globally
Why limit to india when you can acquire new international peak selling season & sale event like prime day, Christmas, Black Friday, Cyber Monday and Ramadan, among others. Choose from 30+ categories to sell globally.
Use Amazon's Tools For Easy Expansion
You can focus on your business while amazon helps you with international logistics like fulfillment by amazon (FBA) and customer service, among others.
Where to export?
North America
USA, Canada and Mexico
Sell in North America and make the most of the expanding export trade between India and other developed countries.
Europe
Germany, UK, France, Italy, Spain, Sweden & Netherlands
With just 1 account, you can reach customers across 7 different countries shopping in Amazon's European stores.
Asia pacific
Japan, Singapore & Australia
Be a part of the world's third-largest economy by selling in Japan or benefit from a growing customer base in Singapore or Australia.
Middle East
UAE and Saudi Arabia
Start selling in Middle East markets of UAE and Saudi Arabia with Zero Monthly subscription fee.
How to become an amazon global seller?
Decide where & what to sell
Understand the market opportunity for your export business and select the suitable international marketplaces where you want to sell.
Register & list your product
Register as an Amazon global seller and use Amazon's state-of-the-art logistics to make your product listing across marketplaces quick and easy to manage.
Deliver your product
Worried about delivering globally? Use Fulfillment by Amazon (FBA) services for shipping your products to any part of the world. You can also choose other shipping methods.
Get paid & grow your business
Get paid to your account on completion of sales. Focus on expanding your export business by utilizing Amazon's international tools and services.
All about Global selling
Find out more about Amazon Global Selling and stories of thousands of Indian sellers who have successfully expanded globally.
Shipping made easy
You sell it, we ship it. With Fulfillment by Amazon (FBA), all you have to do is ship your products to Amazon's international fulfilment centers. Amazon stores, packs and delivers products on your behalf.
Expand Your business internationally now!
join our family of thousand of indian seller selling globally
Amazon Pay
Register as an amazon pay merchant and start accepting payments from anyone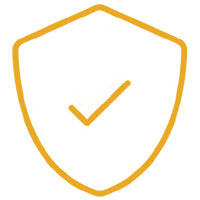 Safe and Contactless
Instant to Bank Account
Easy Registration
Accept remote payments from anyone
Zero Charges
Get access to amazon customers
Please login to amazon mobile app for merchant registration and UPI setup.